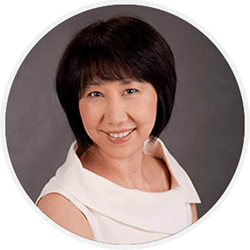 JANE MA ACUPUNCTURE AND TCM
BHs (Acup), AACMA Member 2056, CMASA Member 0930, ASBRM member 573, AHPRA accredited
Jane Ma was born in Mainland China and is a fourth generation member of an esteemed medical family trained and qualified in Australia. Jane is also a government accredited Acupuncturist and TCM practitioner, accredited after the most recent government changes by the Australian Health Practitioner Regulation Agency.
Jane has practiced extensively for many years on 3 continents, including America, Asia and Australia. Jane's professional life includes working in a clinic with a neurologist on Long Island in New York in 2008, as well as in the gynecology department at the Feng-tai hospital in Beijing in 2009; Hangzhou with an oncologist and Shanghai Yuyang Chinese medicine hospital in 2012. Jane continues to regularly upgrade her knowledge and skills by researching emerging ideas and techniques developing in Western and Chinese medicine. Additionally she corresponds with famous Chinese medicine doctors and experts, and combines all these resources to bring the best results to all her patients.
Jane's Experience
Jane experienced in the treatment of infertility with Chinese medicine with great results, developing acupuncture and herbal formulas appropriate for western patients who have difficulty conceiving for various reasons.
Jane's vast experience means she has treated a variety of medical conditions: infertility (male and female), female health, digestive disorders, liver conditions, hormone imbalances, mental health and metabolic syndromes.
Conditions Jane works with
Jane also treats many difficult conditions: vitiligo, gallbladder stones, kidney stones, hemochromatosis, neuroma and plantar fascilitis with success. Jane uses traditional methods to monitor your health, including pulse and tongue diagnosis. For each patient she will develop an individual treatment program, using acupuncture and Chinese herbal medicines, the nuances and prescriptions of which vary depending on each patient's unique condition. If you think Jane might be able to help you then please contact her today. It could be a life changing experience.
Below is a growing list of conditions that have been treated very successfully by Jane Ma through the use of Acupuncture and Traditional Chinese Medicine.  Click below to read more about the different conditions and case studies documenting Jane's success.
PROBLEMS RELATING TO FERTILITY AND WOMEN'S HEALTH:
Problems Conceiving and Infertility

Ovarian reserve and Anti-Mullerian Hormone levels (AMH)

Period Pain
Polycystic Ovarian Syndrome

Endometriosis

Stress during IVF Treatment

Coming off the Pill
Male Infertility

Menopause

Thin Endometrium lining
Anti-aging

Health and General Wellbeing

Sciatica/Sciatic Nerve Pain
Carpal Tunnel Syndrome

Stress and Anxiety
Chronic Back Pain

Weight loss

Cosmetic Acupuncture
Book your Appointment now
"*" indicates required fields
Disclaimer: All information is kept secure and will not be shared or sold to any third party.