Sports massage is used to preparing or recovering from performance or training and to treat sporting conditions or injuries. Sports massage is not designed to be a relaxing massage, rather it can become quite vigorous at times working on problem areas. Sports massage Brisbane can include deep tissue treatment and facilitated stretching as well as other more advanced techniques.
Despite popular belief, sports massage Brisbane Northside is not only used by professional sportspeople or people that exercise heavily. It is of benefit to anyone that exercises, even if it is only mild exercise such as regular walking. This form of massage yields benefits that are useful to the average person, such as muscle tension relief and reduction of spasms, cramps, and pain brought about by the stresses of daily living, training, busy schedules, and computer use.
DO I NEED SPORTS MASSAGE THERAPY AND WHAT IS THE PURPOSE?
If you suffer from recurring pain during or after exercise, or you have suffered a specific sports injury, you will benefit from a massage in Brisbane.
AcuNatural Health sports massage is designed to prevent and relieve injuries and conditions that occur as a result of exercise. It can be carried out before, during, or after playing sport or exercising and uses techniques that are designed to increase endurance and performance, to minimize the chances of injury and, if there is an injury, to reduce the recovery time.
SPORTS MASSAGE CAN HELP WITH:
relieving pain

assisting with fatigue

increasing blood circulation and lymph flow

reducing muscle tension

promoting flexibility

injuries that occur as a result of overexertion or overuse

preventing injuries

relieving swelling

improving heart rate and blood pressure

treating injuries such as shin splints, tennis elbows, sprains and strains, corked thighs etc
BEST SPORTS MASSAGE IN BRISBANE
We have clients that travel from areas all over Brisbane to see our Sports Massage Therapists. Our therapists offer some of the best sports massage, Brisbane.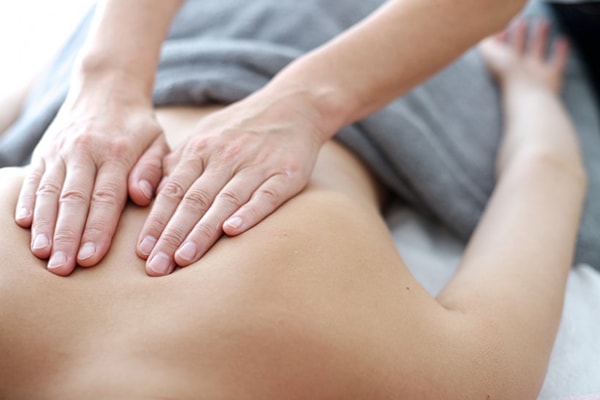 We would love to assist you today in reaching your optimal health and well-being goals. We will work in with your physiotherapist, chiropractor, osteopath, or GP to give you the best health care possible. If you'd like more information on how we can help you, please call or email us and our friendly reception staff will be more than happy to make an appointment or answer any questions you may have.