Endometriosis Case Study: Andrea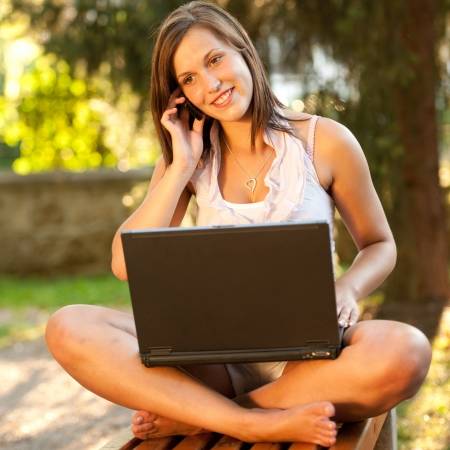 Andrea was a 36-year-old patient with two children. She had suffered endometriosis for a year, with a cycle lasting 38 or more days. Her period consisted of 2-3 days of spotting, followed by 5 – 6 days of heavy bleeding. After treatment, her first cycle shortened to 35 days, and although there were still 5 days of bleeding, the flow was reduced by 50%. By the second cycle, Andrea's period lasted 30 days, she no longer spotted and her days of bleeding shortened to 4, and the flow was once again reduced.
Finally, the third cycle yielded a healthier 29 days of which there were 3 were bleeding and 2 were spotting. Before the treatment Andrea was a victim of constant headaches and resulting in difficulties concentrating, she experienced neck and lower back soreness, and ultimately these symptoms led her to become very tired and lethargic, struggling to complete even one subject at university. After completing the treatment Andrea is committed to studying four subjects at university, and is pain free. Nowadays she maintains this lifestyle by receiving acupuncture once a month.
Endometriosis Case Study – Kyla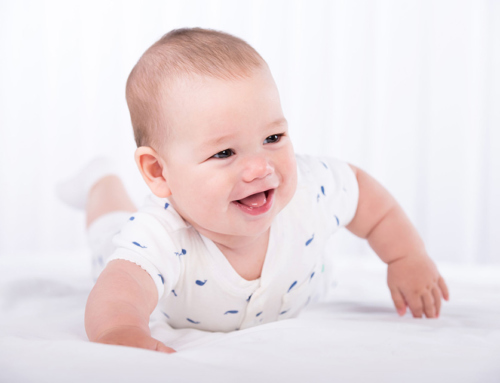 On the 29th of May 2012, Kyla came to see me wishing to fall pregnant, however her severe endometriosis had impeded all her attempts so far.
Kyla stopped taking the pill in October 2011 and suffered long cycles the longest of which lasted 45 days, because of her endometrosis. She also often skipped the pill whilst she took it.
With her condition she was thinking about a laproscopy to clean out the effects of her endometriosis. I explained the procedure may be necessary but not at this stage due to the dramatic nature of the procedure and the effects it might have on her upcoming nuptials. Kyla then married in August and continued to try to fall pregnant. She made an appointment to have the laproscopy in September after the marriage. However I explained to her that a laproscopy can only clean out the existing endometriosis and does not cure the condition or prevent it from happening in the future.
She continued on with our treatment and came in the middle of her treatment cycle with a 38 day cycle. During this cycle she felt like her energy levels were much improved, and commented that she was sleeping better and no longer experienced menstrual pain or constant low abdominal cramps. Her second cycle was 39 days, she said she felt tired, and her BBT chart showed that on day 38 her temperature had dropped and she was supposed to have her period but did not. On day 39 her temperature had increased again and on day 34 three urine pregnancy tests displayed a positive result.
If you think Jane might be able to help with your endometriosis then please contact her today. It might change your life.
Endometriosis Case Study – Amanda
Name: Amanda
Age: 21
Symptoms present:
Amanda has suffered from very severe endometriosis for many years and her associated symptoms include very severe pain and very heavy bleeding. Additional symptoms include anxiety, depression and skin problems including acne.
Previous treatments:
Amanda has been unable to take the contraceptive pill to control her endometriosis because she suffered from blood clots as a result. The contraceptive pill would be likely to worsen her symptoms as the blood would become further stagnant and congested. Amanda instead had a Hormone Release IUD (mirena) inserted into her arm to control her very heavy bleeding and pain. Without the mirena, the only other option would be to have laparoscopy surgery every 3 months. A laparoscopy surgery simply removes the endometrial lining that is causing the problems, however this does not prevent the endometrial from returning, and therefore the procedure would need to be carried out on a regular basis.
Experience with acupuncture:
Treatment duration: 7-8 months and ongoing maintenance.
Amanda decided that she would have the mirena removed from her arm and try Acupuncture and Traditional Chinese Medicine as an alternative to deal with her symptoms. In September 2011, she had her first consultation with Jane Ma, Acupuncturist and Traditional Chinese Medicine practitioner at AcuNatural Health. After 7 months of specialised Acupuncture and Traditional Chinese Medicine treatment, Amanda's pain and clots were greatly reduced and her energy levels were a lot better. Her menstrual temperature charts also showed that she was in the normal range.
In 2012, after returning home from holidays, Amanda found she was suffering from severe pain in her abdominal area. She decided to return to her Gynaecologist to have a laparoscopy. Amanda was told that her endometriosis was under control and the pain she was experiencing was actually caused by the previous scar tissue, rather than new endometrial tissue forming. Since then, she has continued to take Traditional Chinese Medicine and have Acupuncture treatments according to her menstrual cycle. Amanda now has an almost perfect 28-32 day cycle, suffers from very little pain and the clots in her menstrual periods have been reduced greatly.