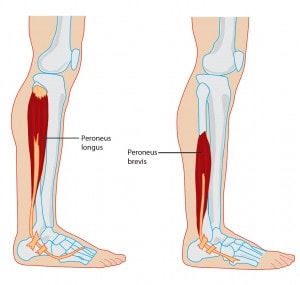 Muscles  atrophy is when the muscles waste away. The main reason for muscle wasting is a lack of physical activity. This can happen when a disease or injury makes it difficult or impossible for you to move an arm or leg.
Causes of muscles atrophy:
lack of physical activity (for any reason)
aging
alcohol-associated myopathy (pain and weakness in muscles due to excessive drinking over long periods of time)
burns
injuries and broken bones
malnutrition
spinal cord injuries
stroke
long-term corticosteroid therapy
Diseases can cause muscles to waste away or can make movement difficult, leading to muscle atrophy. These include:
amyotrophic lateral sclerosis (ALS, also known as Lou Gehrig's disease)
dermatomyositis (a muscle disease)
Guillain-Barre syndrome (an autoimmune disease that leads to nerve inflammation and muscle weakness)
multiple sclerosis
muscular dystrophy
neuropathy damage
osteoarthritis)
polio
polymyositis
rheumatoid arthritis
spinal muscular atrophy
How muscles atrophy can be diagnosed:
blood tests
X-rays
magnetic resonance imaging (MRI)
computed tomography (CT) scan
nerve conduction studies
muscle or nerve biopsy
electromyography (EMG)
How muscles atrophy can be treated:
exercise
physical therapy
ultrasound therapy
surgery
dietary changes
Here at AcuNatural Health Brisbane we offer massage therapy to help with stretching for atrophied muscles. In the case of inactivity or lack of exercise due to surgery or illness, massage can assist in a more complete recovery. It also assists in relieving muscle spasms and tension-related headaches.
As well as massage therapy we offer Traditional Chinese Medicine (TCM) that includes acupuncture and Chinese herbals to help with the pain that comes with muscles atrophy. Acupuncture helps the body naturally deal with pain by increasing blood flow and Chinese herbals act as natural painkillers. A recent study done by Japanese researchers indicates that acupuncture therapy may also aid in mitigating muscle loss. (Sciencedailycom, 2016)
We also offer a series of simple, but effective at home exercises to do in addition to massage therapy and TCM to help build up/strengthen the muscles. Please click here to have access to the exercises!
Book Your Appointment today
Call us on (07) 3162 6888
or
Email us at: info@acunaturalhealth.com.au
We offer Traditional Chinese Medicine and Acupuncture to clients all over Brisbane and are a short drive from Windsor, Newstead, Fortitude Valley, New Market, Teneriffe, Spring Hill, Brisbane City, New Farm, Herston, Kelvin Grove, Ascot and Hamilton.