What is Polycystic Ovarian Syndrome?
Polycystic Ovarian Syndrome (PCOS) is a condition where you create cysts on your ovaries. You also tend to have high levels of male hormones, lack of ovulation and other problems with your metabolism.
PCOS affects 5% to 10% of women of reproductive age (12–45) in Australia and is one of the leading causes of female subfertility. Many patients will suffer infertility, which drugs like clomiphene will fail to stimulate, meaning that IVF will not work.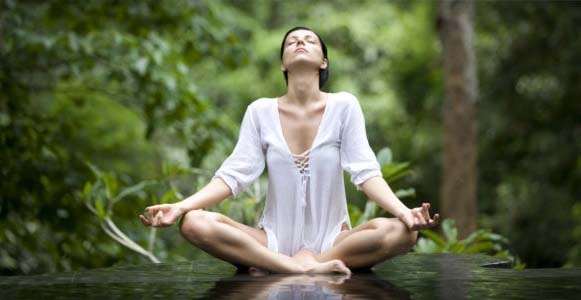 How does Polycystic Ovarian Syndrome affect me
If you suffer from Polycystic Ovarian Syndrome (PCOS) you will usually have irregular periods, which is an indicator of deeper problems, such as infertility. PCOS effectively results in no (amenorrhea) or irregular (oligomenorrhea) ovulation which in turn results in no or few menstrual periods. This can significantly decrease your chances of falling pregnant, and on a normal day to day basis, may inhibit your lifestyle.
Women with PCOS have higher blood pressure and are 8 times more at risk of developing cardiovascular disease than normal people. Furthermore they're 3-5 times more likely to develop type 2 diabetes and have double the chance of contracting cervical and breast cancer.
Early diagnosis and treatment may reduce the risk of developing some of these ailments.
Polycystic Ovarian Syndrome from an Eastern Perspective
Polycystic Ovarian Syndrome is a combination of high testosterone and insulin-resistant hormones. It creates an imbalance that results in most patients becoming overweight.
The expert teacher I follow, YU-Jin, combines Western laboratory tests with Eastern medical doctrines to develop a treatment protocol especially for PCOS sufferers.
There are two major patterns; the first says PCOS is as a result of high testosterone levels, which correlate, in Chinese medicine with Yang deficiency and excess phlegm. The other involves high testosterone with insulin resistance, a pattern TCM connects with Yin deficiency causing internal heat and accumulation of phlegm.
My treatment for PCOS will be given according to these give profiles, and results can be achieved if you take Chinese herbs for the entire three menstruation cycles accompanied by acupuncture to promote ovulation.
I expect 92% of women will ovulate with my treatments, 76% will be fertile and 75% of patients will show improvement and blood tests will register lower testosterone levels. My treatments should lower ratio of T/E, E1/E2.
What type of treatment should I chose?
Doctors will give pills to regulate your period or prescribe progesterone to increase the progesterone levels in your body, stopping the intake of synthetic progesterone will trigger the shedding of the uterus lining. Often this shedding results in very heavy bleeding, which can be a very physically draining experience for women. It's important to clarify that this period does not cure the PCOS problem. By ingesting progesterone, it does not mean that you will begin to experience regular periods or that the uterus lining will no longer build up in future cycles.
For PCOS sufferers, Doctors proscribe synthetic progesterone. This isn't a cure, but a treatment to manage PCOS signs and symptoms. This means that the root of the problem remains and only the outer manifestations of the condition are masked. As soon as you stop taking the medication the symptoms all come back. The hormone treatments not only slow down the bodies natural hormones, but also suppress the ovary function.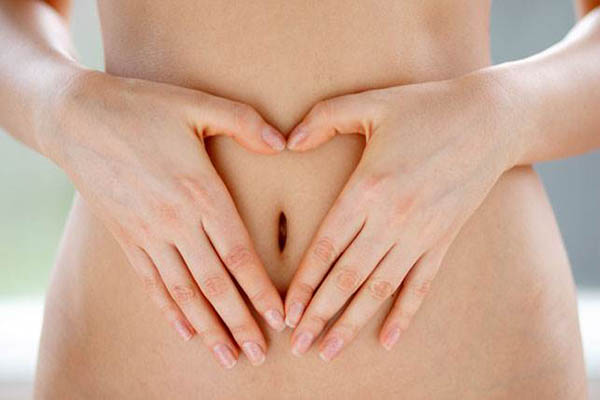 What's the best treatment available?
A combination of Western and TCM treatments is the best way to regulate menstruation and increase the chances of falling pregnant.
The best way to treat PCOS is to regulate the whole system to achieve results. The aim should not be to seek hormone treatments, which have promising short-term results but may cause you to sacrifice your ovary function or damage your body, as this will inhibit your sex life and lead to infertility.
Recommendations
A. have realistic expectations, don't be too stressed as stress will trigger hormone secretions and inhibit ovarian function.
B. make sure you sleep for 8 hours to prevent high blood sugar levels, and to balance sympathetic nerves and vagus nerve
C. Eat more fresh vegetables and fruits, as well as fiber based carbohydrates, ingest more seafood and less meat where possible
D. exercise 30 minutes a day, aerobic
This will allow the body's metabolism in balance.
We have developed a unique treatment protocol in the clinic which is
Tailored for each individual patient
Focused on you, not your disease
Chinese Herbs and acupuncture not only to promote ovulation but also to stimulate the nerve system to secrete and regulate neuro transmitters such as Endorphins, Dopamine, Serotonin, and Melatonin to make you more relaxed.
About advising you on making lifestyle changes
Patients can also begin to positively affect their health now, by:
Building upon realistic expectations, being too stressed with trigger hormone secretions that inhibit ovarian function
Sleeping 8 hours a day to prevent high blood sugar levels
Eating more fresh vegetables and fruits as well as fiber based carbohydrates, ingest more seafood and less meat where possible
Exercising 30 minutes a day to allow the body's metabolism to balance
How can this be tailored to me, if I'm trying to fall pregnant?
For patients who are trying to conceive on top of following the treatment protocols, the acupuncture element will be emphasised. The acupuncture will further promote ovulation and support IVF or ART patients to reduce the side effect of drugs necessary for the IVF. Also to protect the ovaries in a bid to support and sustain the pregnancy.
What if I'm not looking to fall pregnant?
For young patients or patients whose fertility is not their main concern, Chinese herbs and acupuncture can regulate the nerve system to reduce your stress and regulate your endocrine hormones to promote ovulation. This will result in a normal menstruation cycle and a holistically adjusted metabolic profile.
For patients who have children or are pre-menopausal the treatment will focus on regulating ovarian function and improving the metabolism of the neural – endocrine system.
If you think Jane might be able to help with your PCOS then please contact her today. It might change your life.
Acupuncture for Polycystic Ovarian Syndrome can help
Read our blog to get more information on Acupuncture for PCOS